Fire Damage from Malfunctioning Furnaces in Wilmington Homes
11/3/2017 (Permalink)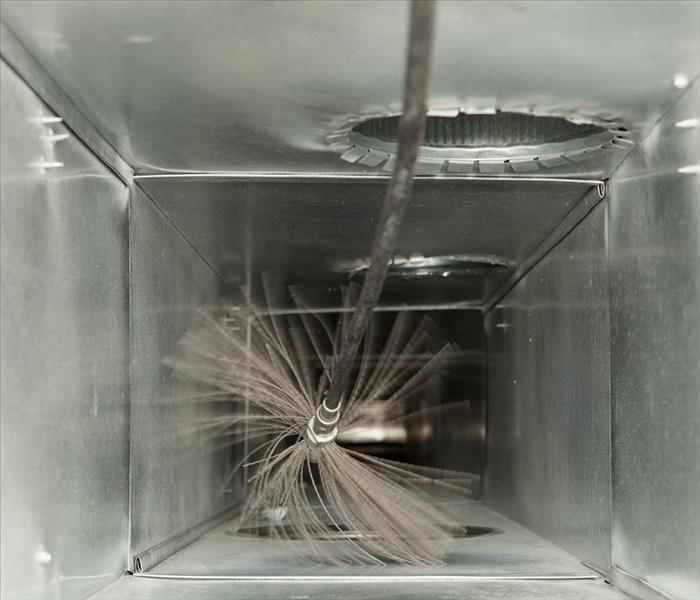 SERVPRO works with other professionals and can have your vents and fire damage cleaned the same day you replace your furnace.
SERVPRO Offers Quick and Efficient Fire Damage Cleanup
House fires are the number one cause of fire damage in Wilmington, but a malfunctioning furnace can also create similar problems. When furnaces misfire internally, puff-back happens, and this indicates a failing furnace.
Property owners who find sooty deposits near heat vents in their Wilmington homes should be aware that this is a type of smoke and fire damage. While the fire remains contained inside the furnace, the explosions every time the furnace starts can eventually wear the furnace down, leading to a significant catastrophe.
When puff-back happens each time the furnace starts, the deposits can build up in thicker and thicker amounts. This can lead to a creosote residue inside the ducts leading to your living space, in addition to the tell-tale signs outside and around the vents' openings on your walls. Creosote is a highly flammable substance, and when enough of this exists inside your ducts, only a small spark needs to land inside to start a fire.
Because of this build-up of creosote, having a new furnace installed is rarely enough to keep your family safe. The ducts also require cleaning, as do the vents and the areas around them. We perform these types of services for many homeowners in our community. When a wall contains substantial damage, beyond the accumulation of soot and creosote, we can replace that section of wall and repaint the area.
Puff-back is something that homeowners should not ignore. Replacing the furnace and having the area cleaned the same day is possible. SERVPRO works with other professionals in providing the services homeowners need so they receive the best possible services from both the other professionals and us. Our goal is to keep you and your family both safe and comfortable in your home. Preventing disasters from becoming realities is part of this, as well.
The professionals at SERVPRO of Windham & Windsor Counties are IICRC-certified technicians, striving to make your home a safe and secure one. Call us at any time at (802) 674-8004. We are available every hour of the day and night, 365 days a year to help you prevent catastrophes like fire damage.
For more information about the Wilmington Fire Department, click here.