Water Damage Restoration: "Speeding Up Mother Nature"
7/8/2021 (Permalink)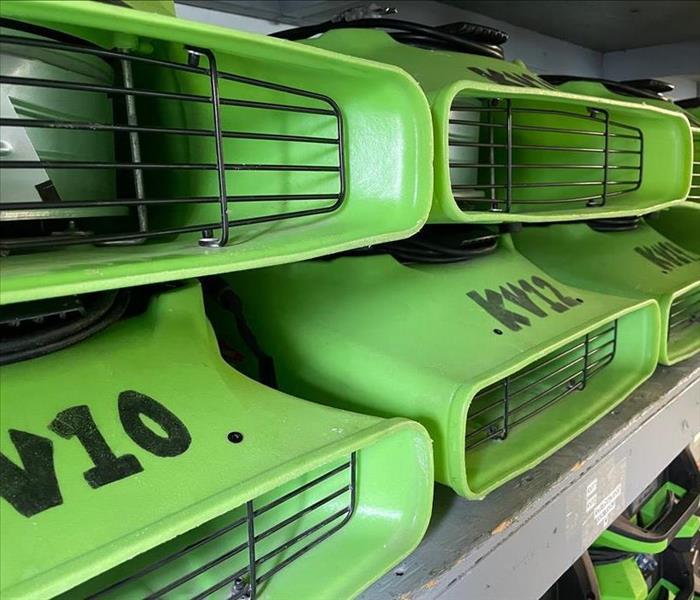 Skilled utilization of state-of-the-art equipment, technology and processes ensure your water damage will be dried thoroughly and quickly.
When dealing with water damage to a home or commercial property, timeliness is of the utmost importance. The professionals at SERVPRO of Windham & Windsor Counties have the equipment and technology to dry your property thoroughly, and more importantly, FAST! Our team has the tools of the trade and the know how to "Speed Up Mother Nature."
What do you mean, "speed up Mother Nature" you ask? A wet property will eventually dry on its own without the use of drying equipment and moisture removal as the environment always seeks its equilibrium. Wet materials naturally move to drier air at the surface of the material-but only when the air is, indeed, drier. The problem, this process often takes way too long and thus opening the possibility for secondary damage, such as mold. With the use of the best drying equipment in the industry, SERVPRO of Windham & Windsor Counties Professionals can "speed up Mother Nature's" natural drying process on hardwood floors, difficult-to-reach wall cavities, small, confined spaces other building materials.
SERVPRO of Windham & Windsor Counties also utilizes high-tech monitoring equipment to ensure a property is drying out drying out quickly and successfully.
We cannot defeat Mother Nature, but we can speed up Mother Nature's natural process of drying. Making water damage, "Like it never even happened."